Director of Materials Research Centre, on February, 2013, visited Université Toulouse III - Paul Sabatier, to take part in work meeting...
On the work meeting with Patrice Simon, professor in Material Science at Paul Sabatier University, CIRIMAT Laboratory, his staff, prof. Yury Gogotsi, director of DNI, Drexel University, USA, MRC director Oleksiy Gogotsi discussed the actual problems of the renewable energy production increasing and modern energy storage systems developing.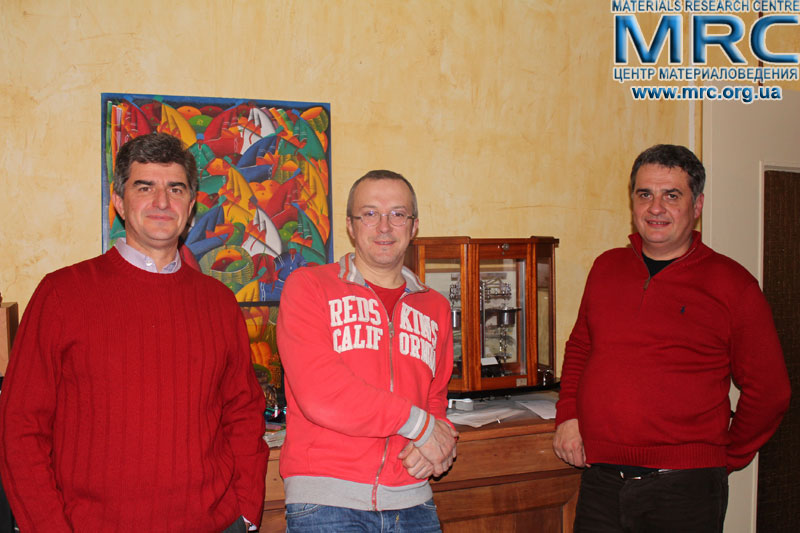 They discussed participation of Ukrainian scientific research organization - Materials Research Centre - in the international projects and agreed to conduct joint research in electrochemistry and modern sources and energy storage devices. Prof. Patrice Simon"s research is focused on the synthesis and the characterization of nanostructured materials for electrochemical energy storage sources, including Electrochemical Capacitors and Li-ion battery systems. He is mainly involved in research on high surface area porous carbons for Electrochemical Capacitors (supercapacitors).
Read More on participation of Materials research Centre in international research and development projectsat mrc.org.ua