On Wednesday, October 30, 2013 prof. Yury Gogotsi will report on High Electrosorption Capacity Electrodes for Capacitive Deionization at the Energy–Water Nexus Symposium (A3) of ECS Electrochemical Energy Summit, at 224th ECS Meeting..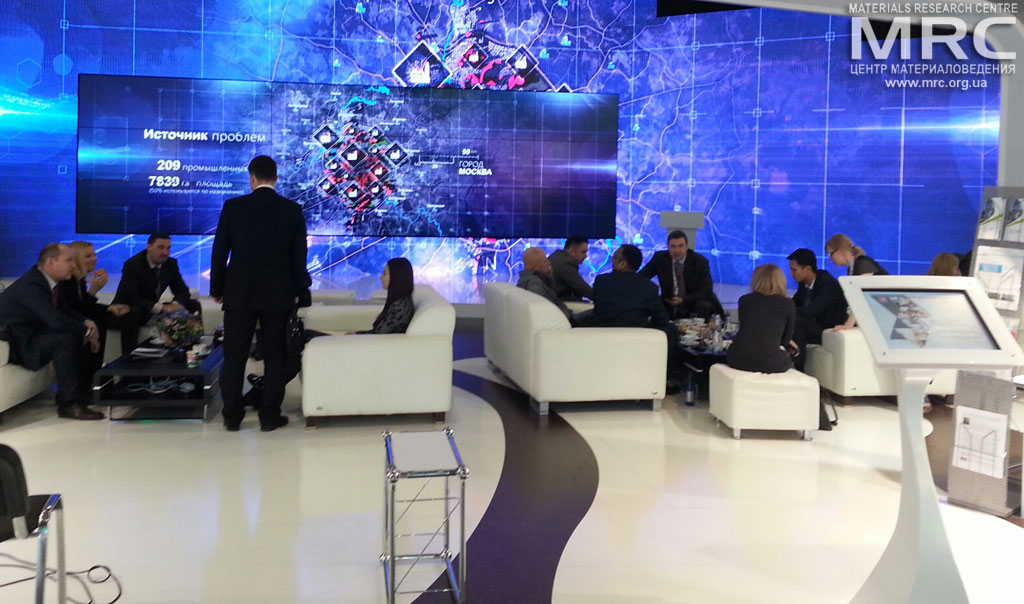 The global discussion platform Open Innovations Forum 2013 is dedicated to emerging technologies and furthering innovation prospects and collaboration worldwide.
Prime Ministers of Russian Federation, Finland and France will be the Guest of Honor of the "Open Innovations" Forum. This event unites representatives of business, policy, science and education to gain a holistic perspective, exchange ideas and to grasp today's critical global innovation trends.
As part of the Open Innovations Forum on November 1st, was held RUSNANOPRIZE 2013 award ceremony. RUSNANO CEO Anatoly Chubais and Karlsruhe Institute of Nanotechnology professor Herbert Gleiter presented the annual international award in nanotechnology, RUSNANOPRIZE 2013. RUSNANOPRIZE is established to promote Science and Business Integration, Public Awareness of the Achievements in the Nanotechnology Area, International Cooperation, Acknowledgement of the Role of Scientists and Manufacturers.
Professor Yury Gogotsi, Drexel University, USA, and Oleksiy Gogotsi, Materials Research Centre Director, visited Forum's sections and Science& Technology exibition Open Innovations Expo 2013. key Construction directions of Open Innovations Expo exibition: Engineering,Energetics, Electronics, Medicine, Information Technologies and Consumer Goods.