Professor Yury Gogotsi, Department of Materials Science and Engineering, Drexel University, Philadelphia, USA, has been invited to serve on the editorial board of the new journal, Nano Energy, scheduled to launch in 2012.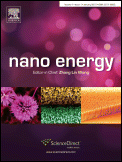 Nano Energy is a multidisciplinary, rapid-publication forum of original peer-reviewed contributions on the science and engineering of nanomaterials and nanodevices used in all forms of energy harvesting, conversion, storage, utilization and policy. Nano Energy publishes original experimental and theoretical research on all aspects of energy-related research which utilizes nanomaterials and nanotechnology. Yury Gogotsi is Distinguished University Professor and Trustee Chair of Materials Science and Engineering, and holds a courtesy appointment in the Departments of Chemistry and Mechanical Engineering and Mechanics.
Since joining Drexel University in 2000, he served as founder and Director of the A.J. Drexel Nanotechnology Institute, Director of the W.M. Keck Institute for Attofluidic Nanotube-Based Probes, and Associate Dean of the College of Engineering, establishing a world-class Centralized Research Facility and an Industry Consortium, and raising more than $20,000,000 in external funding for research and education.
Gogotsi has co-authored two books, edited 12 books, obtained more than 20 patents, many of which have been licensed to industry, and authored about 250 research papers, many of which have been published in premier journals including Nature, Science, Nature Materials, Nature Nanotechnology and other.